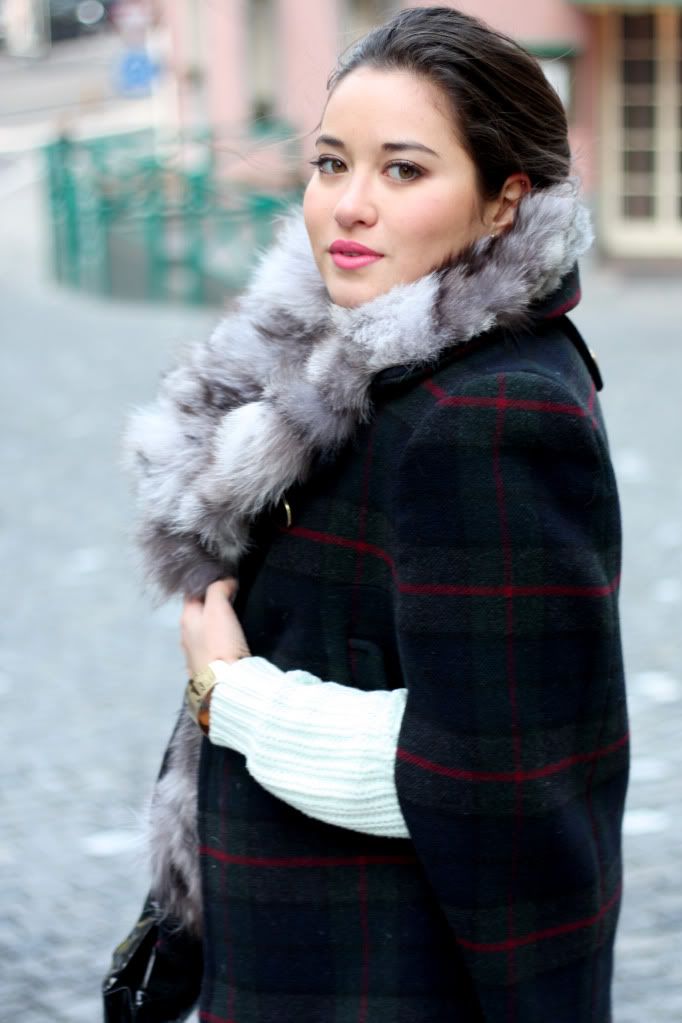 Wearing: H&M/Knit & pant, Grey Fur, Sandro/Mantle, Forever21/Ring & Bracelet, Swarovski/Earrings, Vintage/Clutch, Zara/Boots, Sephora/Eyeshadow, MAC/Lipstick
HERE ARE THE PICTURES of my outfit when I had a coffee with Anastasia, a blogger friend from the same city, Lausanne. I had such a great time with her. As we talked about all topics (the major topic: Fashion) I realised how nice it was to talk to someone that has the same interest and a good sense of fashion. I really enjoyed our afternoon, she's such a cute girl! About my outfit, it's pretty much a casual outfit but with this cold -8 °C, I just want to layer as much as I can so I won't be cold. I love my knit that I bought in Paris, the shoes (spoiled but perfect to walk with them all day) and the simple pant. In Paris I also bought some really cool make-up stuff, and will post about it soon. The pictures were taken by Anastasia and she used her camera

(Canon EOS 450D)

except for some that were taken with mine

(Nikon D7000)

. How do you like my outfit?