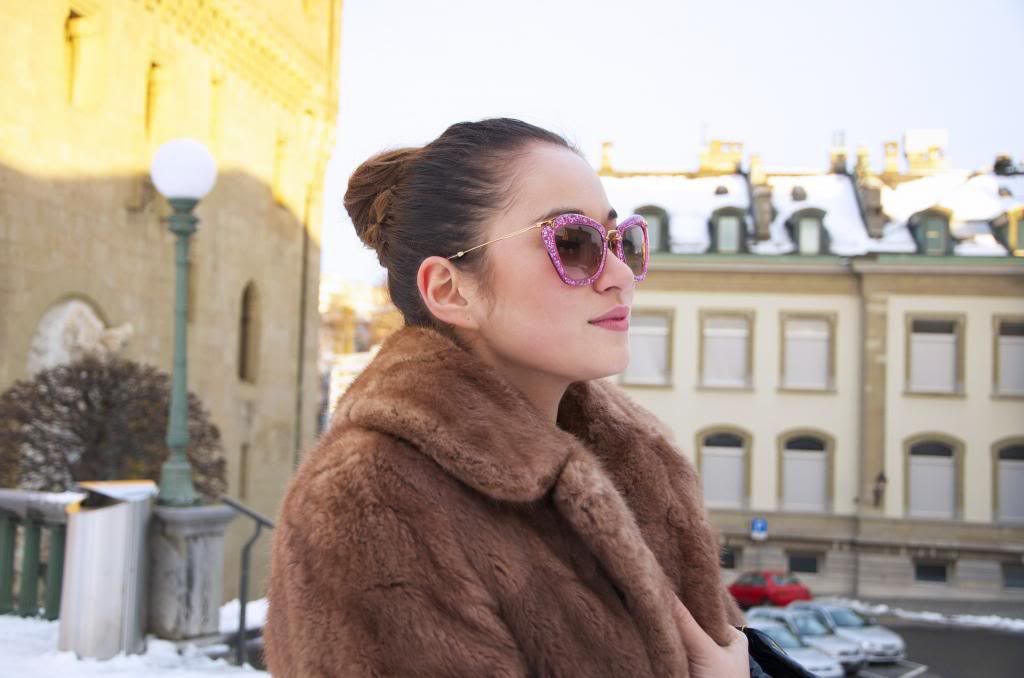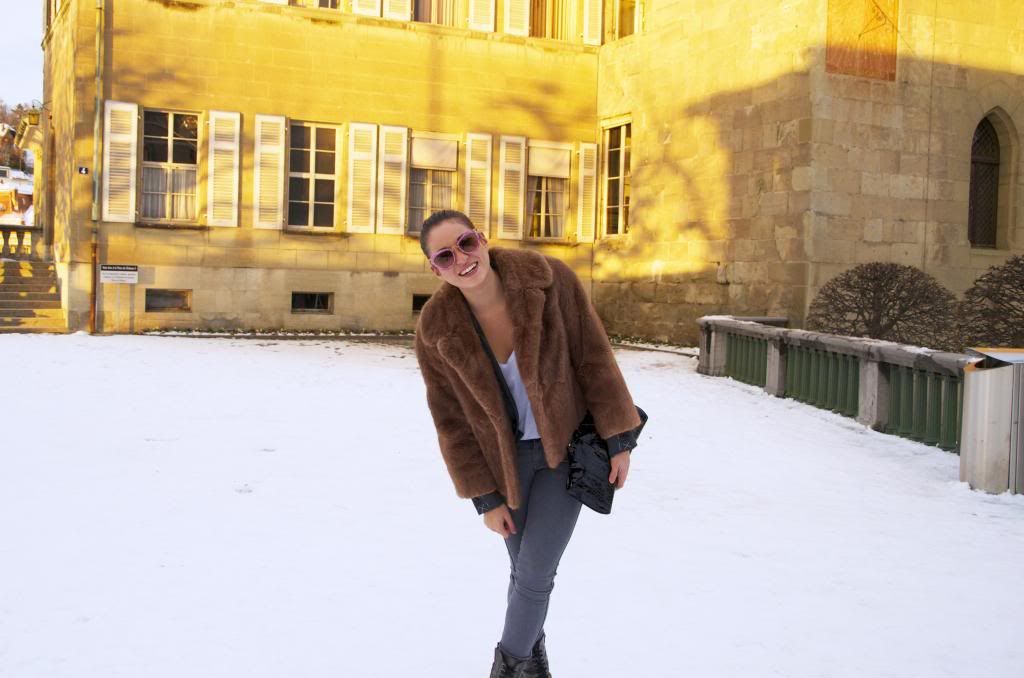 Wearing:
Miu Miu/Eyewear, Vintage/Fur, H&M/Pants/ Vintage/Clutch, The Kooples/Tshirt
Th
e
two pictures
pretty much
sum up
my mood: accomplishment
,
relief
and happiness.
A
fter two month
s
of intensive study
and exams, I can now fully enjoy
a
one month
break
.
Yes, I am back!
As mentioned
some time ago
, I will be
spending part of my holidays in
Singapore
. Before that, I
will devote myself
to
catching up on my postings with several surprises to start (belatedly) this New Year!
About two weeks ago, I was interviewed by Hansine Johnston of World Radio Switzerland in the Style File program. The subject was "Bloggers take on designer roles". Here is the link if you missed it.
.