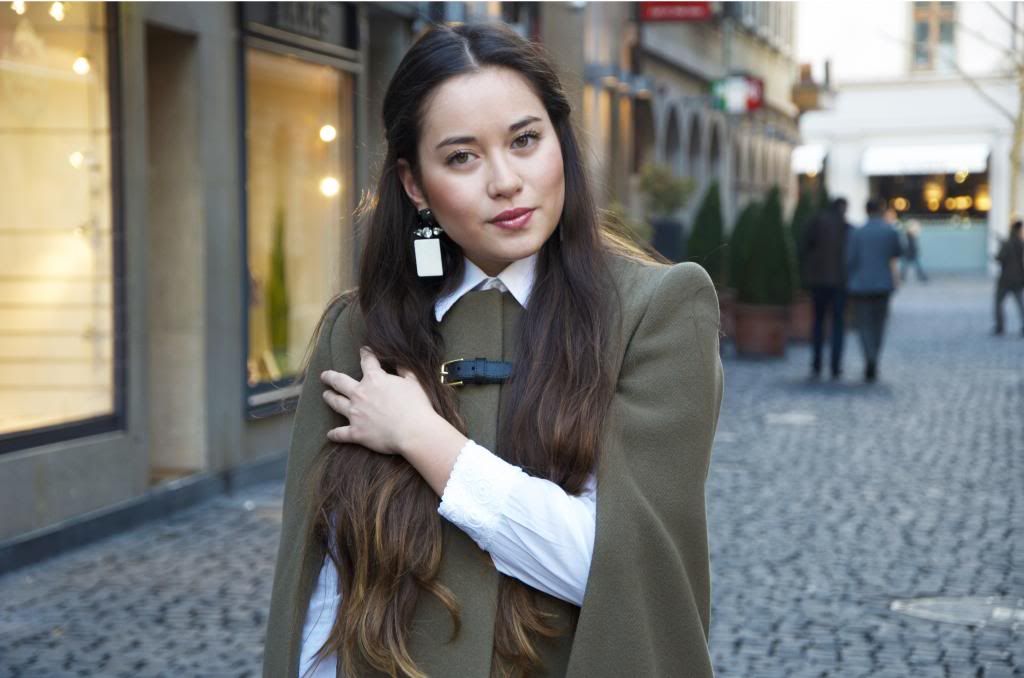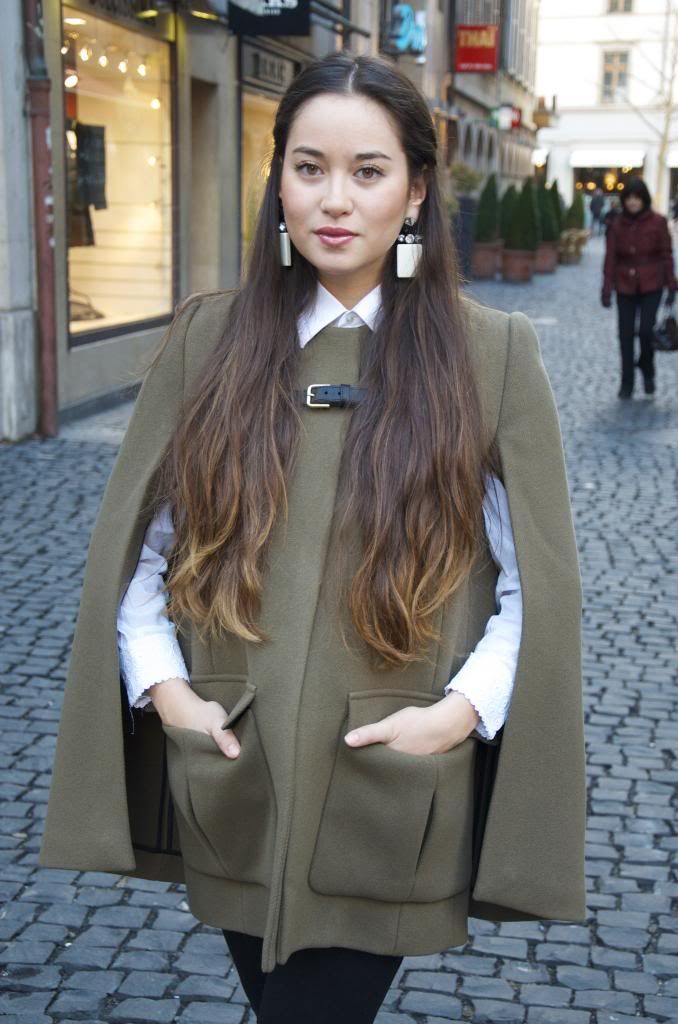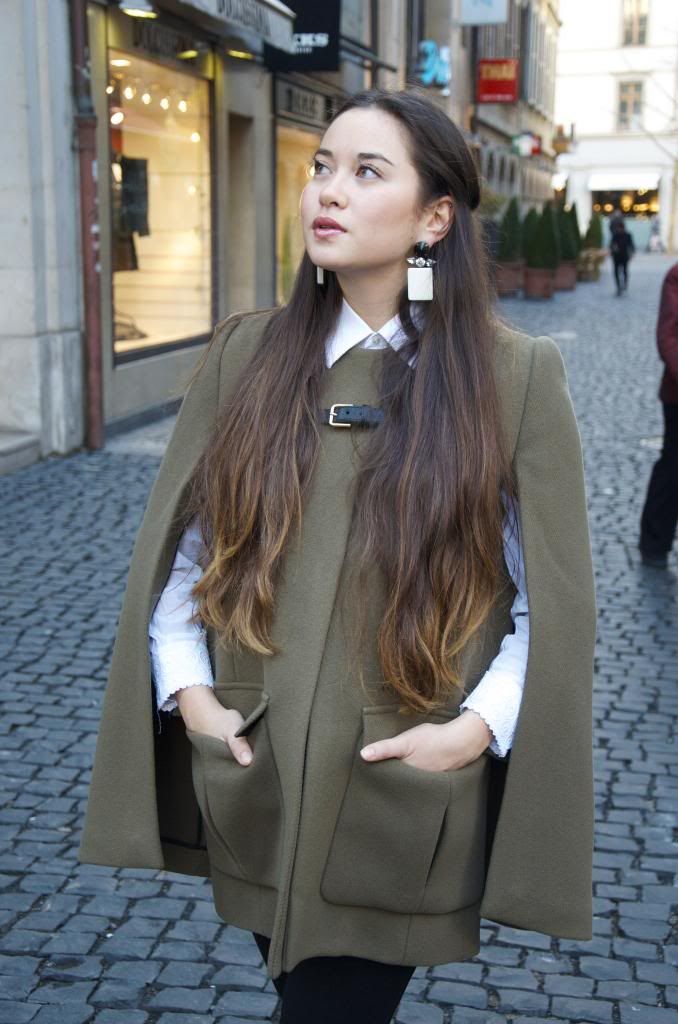 After having been stuck in the library for more than two
months working on projects or for my exams, the first thing I did was to go shopping. This "retail therapy" was rather refreshing and I was rediscovering the pleasure of it.
I walked into Maje without any serious intention of getting anything... until I saw this mantle. I tried it on and did not want to take it off afterwards. It looked so chic with the shirt I was wearing.
Nonetheless, I finally opted not to take it as I wasn't sure about it. Later on, I began theorizing to my friend as to how it was such a good deal. It was actually just a ploy in self-deception to give myself an excuse to go back and buy it. Oh, how weak I am... But doesn't the mantle look good? Please say yes to make feel even less guilty.
Wearing: Maje/Mantle, Vintage/Shirt, Marni for H&M/Earrings