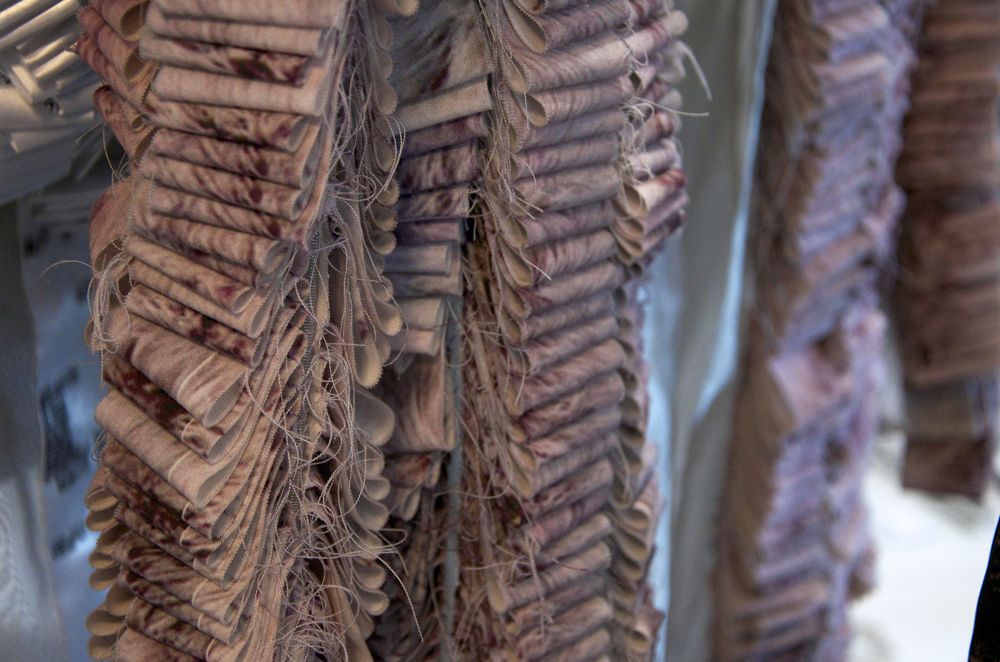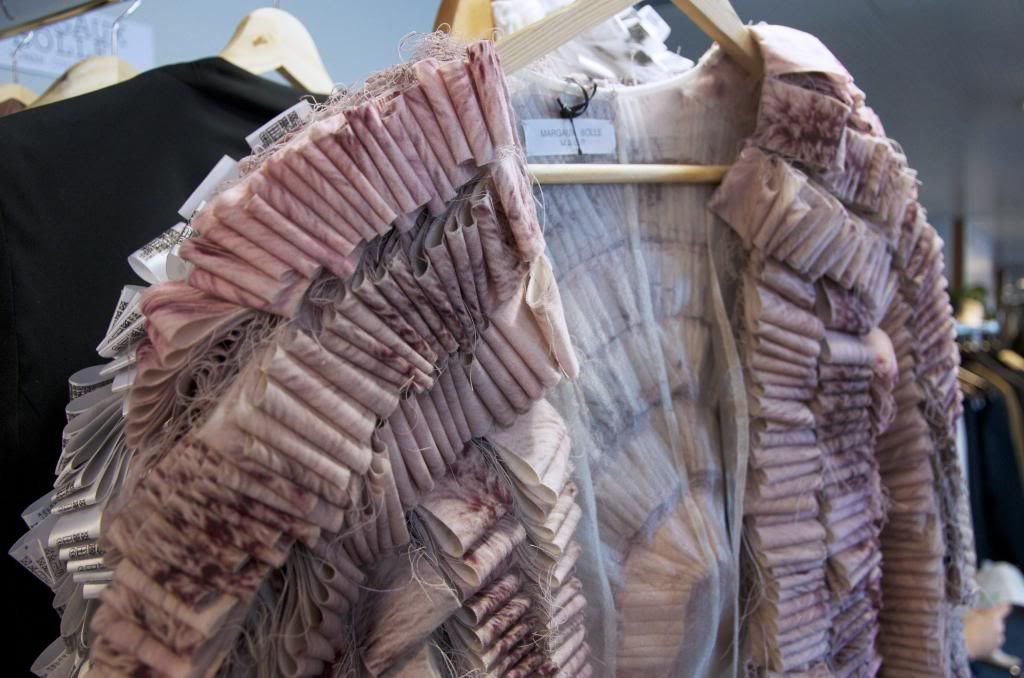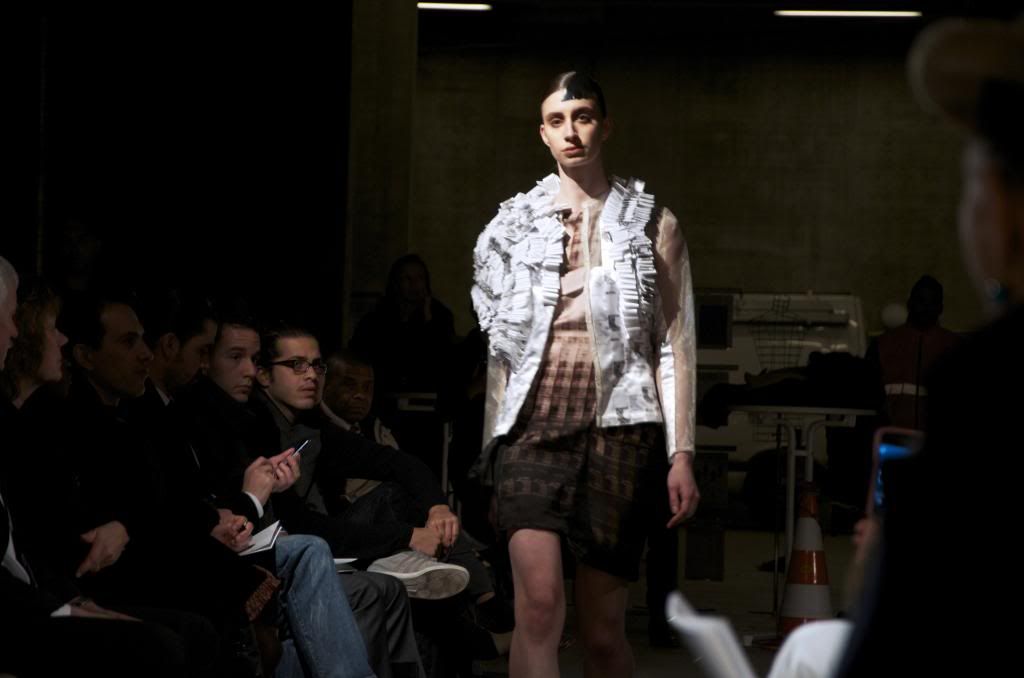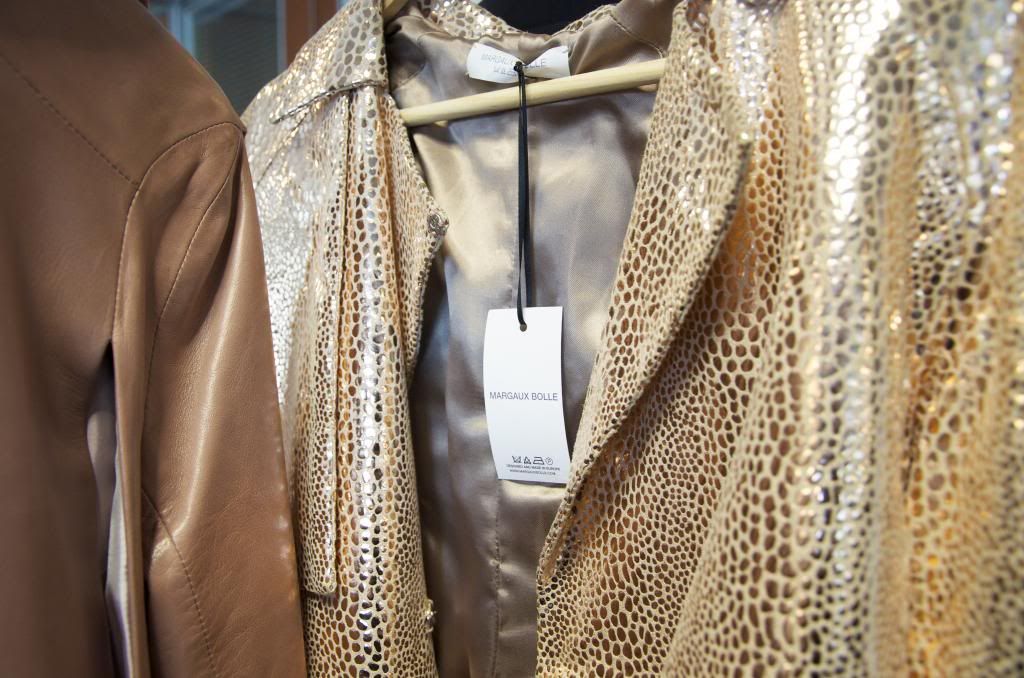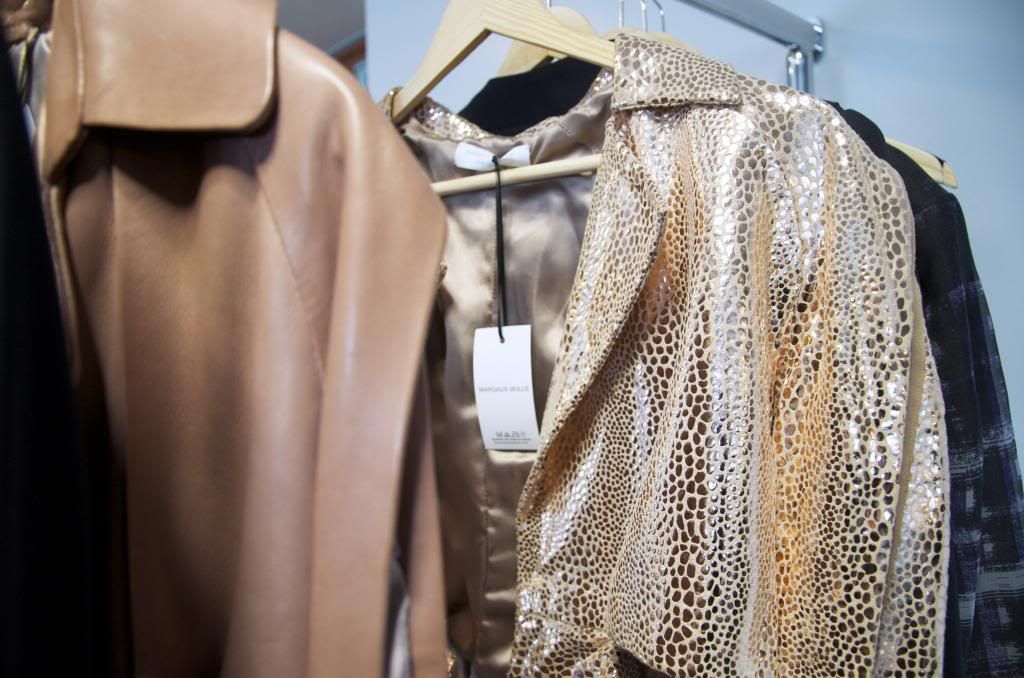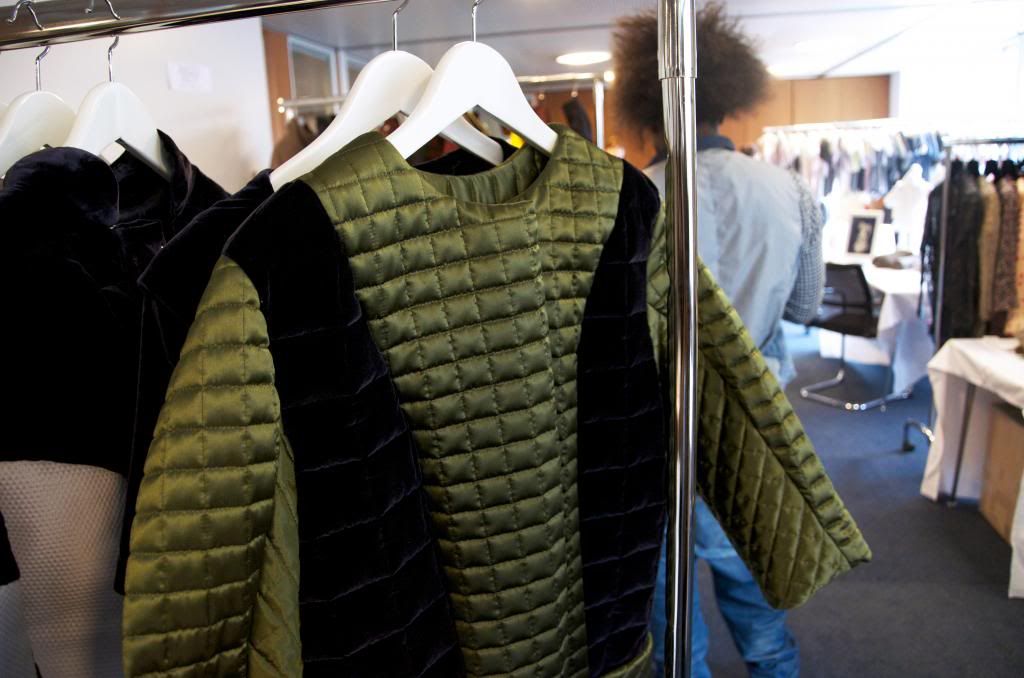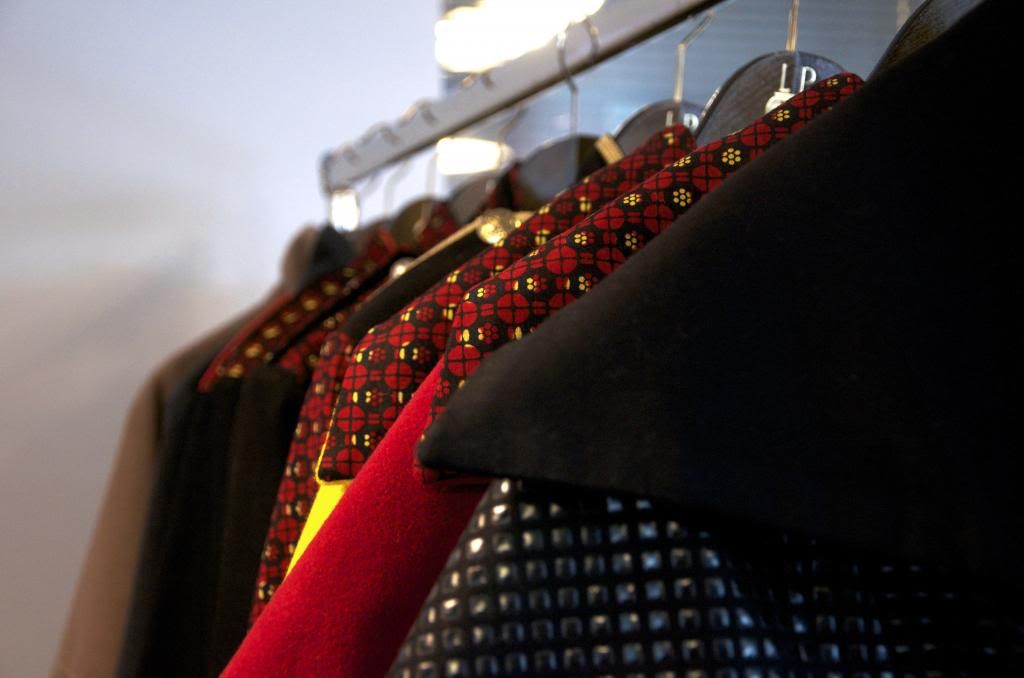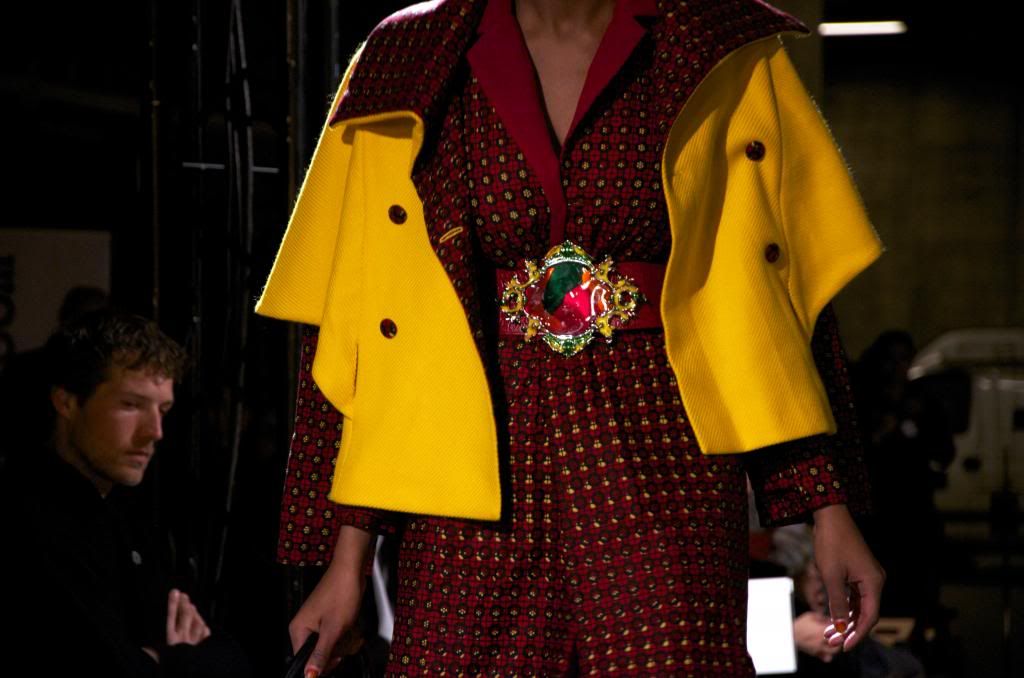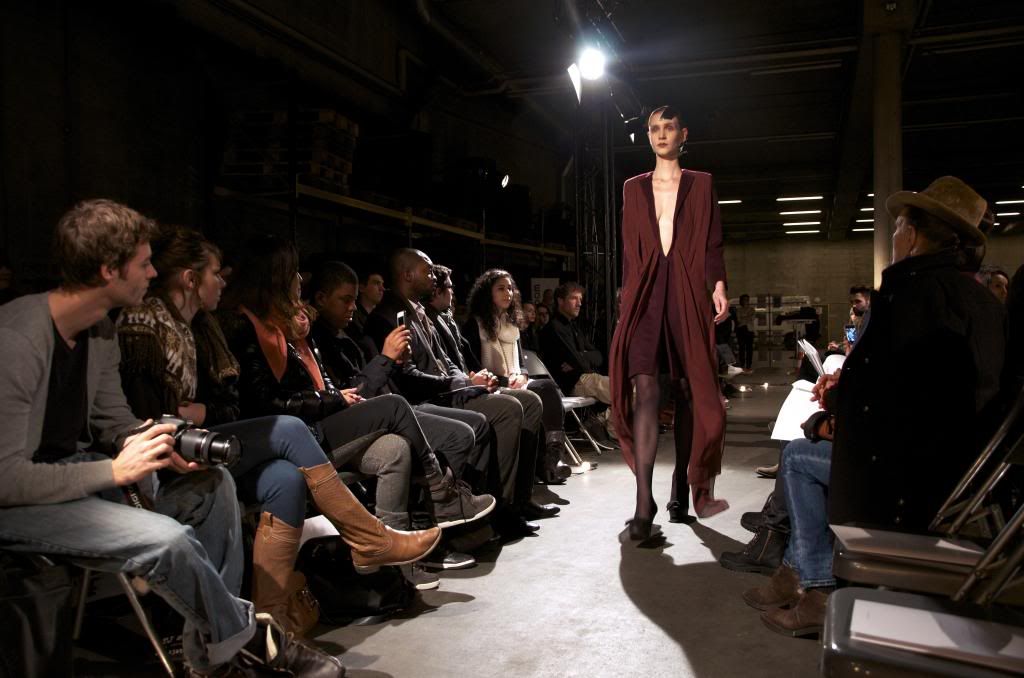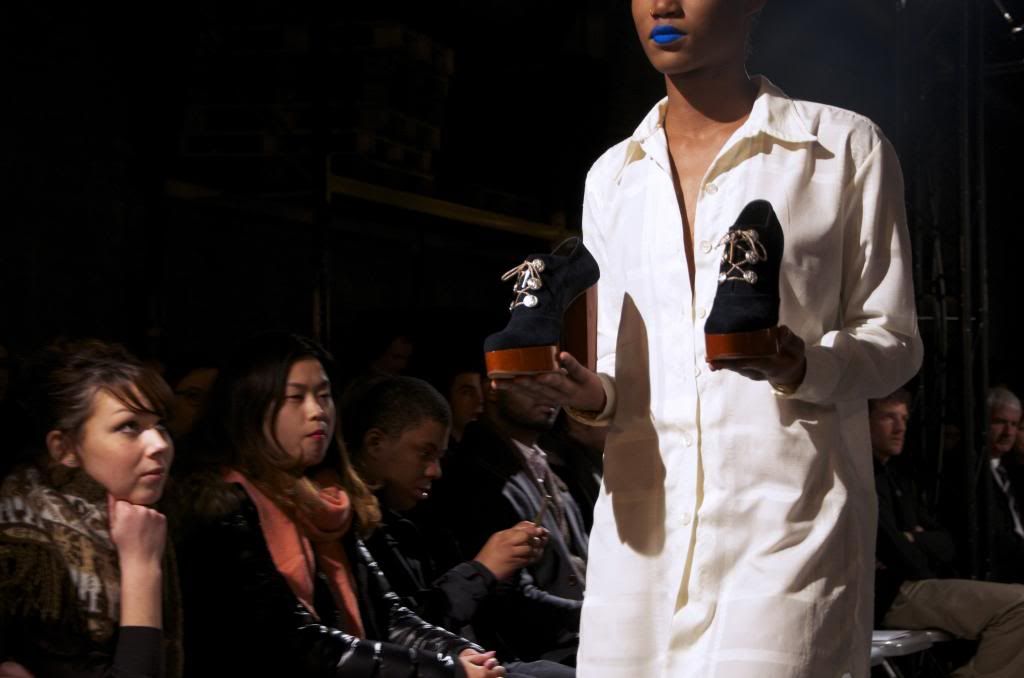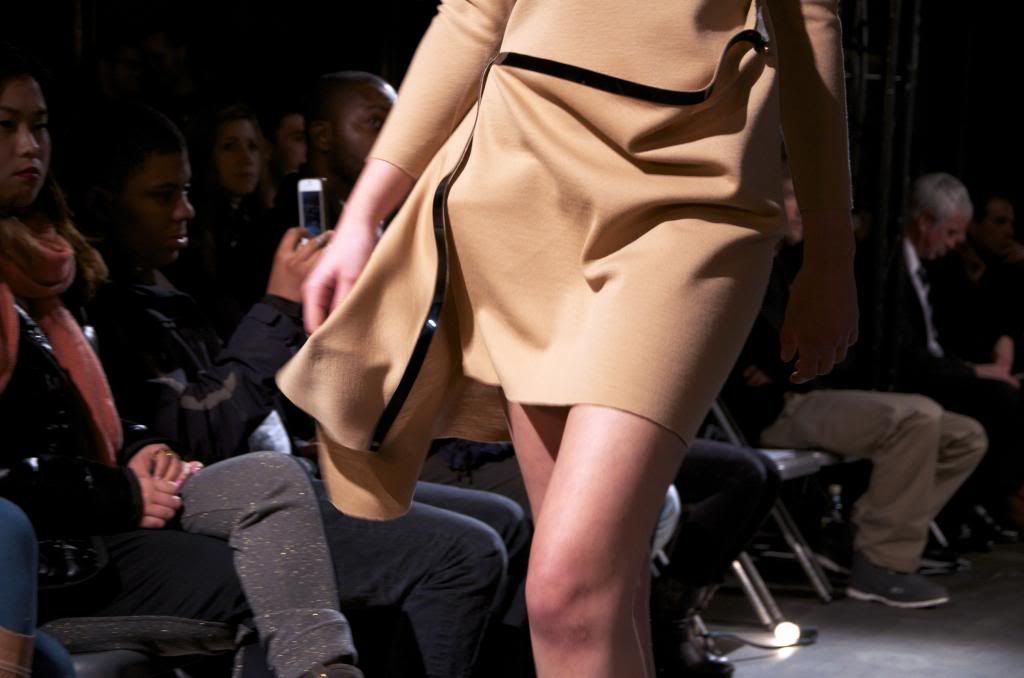 On Wednesday 30th, I was invited to watch TJ Studio's presentation of the fall/winter 2013-14 collections of a few Swiss designers. It took place in a bus depot, a very original location. There was several pieces that caught my eyes. First was a Margaux Bolle jacket amazingly crafted from clothing labels and fabric. I also had a huge crush on the short nicely-cut leather jacket in a snake shiny fabric salmon/beige color exhibited in the showroom the next day. Then I saw the work of Lamiration with a base of green quilted fabric and bomber shaped tops. These pieces are original and easy to wear with jeans or casual clothes. Anggy Haif (who was doing Couture in Paris before moved to prêt-à-porter this year) presented a tribal fabric collection with a modern touch, such as the "Michael Jackson-style" jacket with a military look.
On the whole out, It was a real pleasure to attend both events (show and showroom) and always good to discover we have actually talents in Switzerland. One topic that was approached just after the showroom during a conference with press guests such as Grazia or Moda Online was actually "
Does Swiss fashion exist/What is Swiss fashion?
". I would like to hear what you think of it.
Designers presented: CLIFFLEE, C by CLIFFLEE, SEAM design, PASCALE CORNU, TAMARA PEREZ, MAHE GUYOT, LAMIRATION, ANGGY HAIF, MARGAUX BOLLE, VAN HONGO